Film Capacitors for Electromobility Applications
In times of e-mobility, the demand for reliable, durable and partly customer-specific film capacitors is constantly increasing. WIMA offers a wide range of components, from standard capacitors to components specially configured according to customer specifications. All capacitors are made in Germany and comply with the well-known WIMA quality standard.
Specific e-Mobility Applications
NEW: DC-Link Capacitors for SiC-Power Semiconductors
WIMA Low-Inductance (LI) DC-LINK capacitors are characterized by a flat, space-saving design with particularly low self-inductance. They are therefore particularly suitable for applications in combination with silicon-based SiC power semiconductors.
Advantages
The LI configuration with a flat, space-saving design is available for all types and contact configurations
Existing capacitor designs can be easily substituted with LI capacitors
The LI design has no restrictions regarding the energy density per volume compared to previous DC link configurations
The WIMA Single Side Cooling (SSC) achieves ideal heat dissipation with one-sided (water) cooling systems
The LI design is available in 2- and 3-voltage level configurations.
Properties
Low leakage inductance of <10 nH in almost any capacitor configuration
Significant resonance point shift in high frequency ranges compared to conventional designs
Optional: ESR optimized design and applicantion temperatures up to 125° C on request.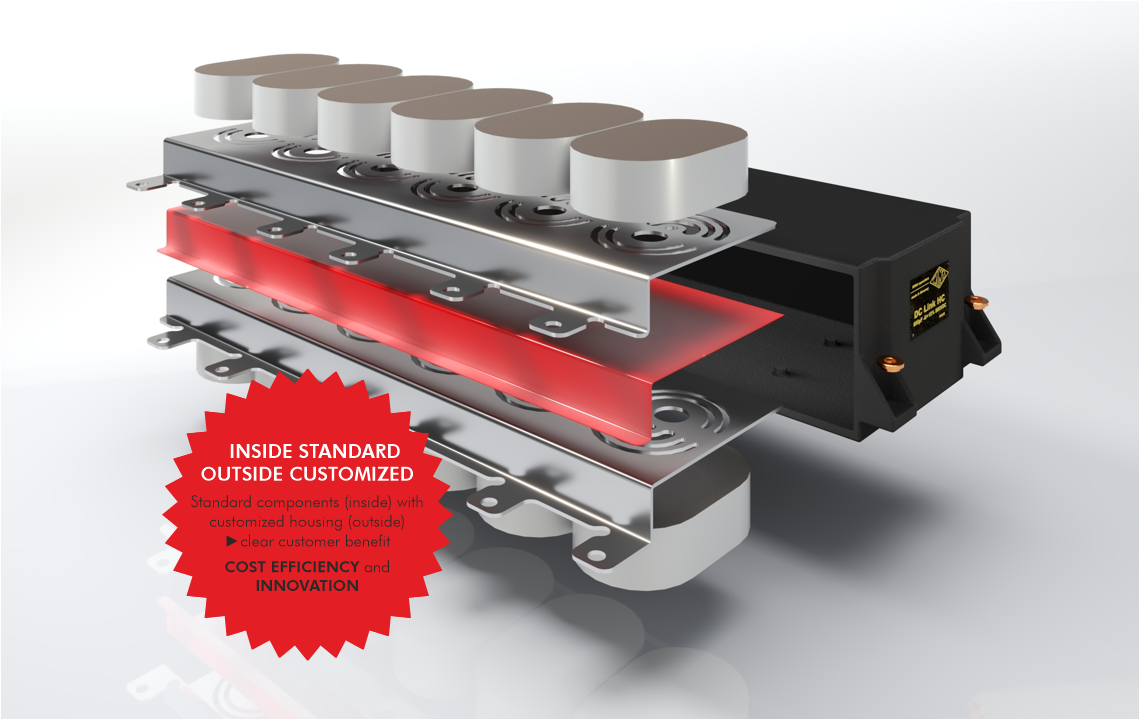 Impedance Change with Frequency for Reference Design


Cr = 500 µF ±10%
ESR = 0.46 mΩ at 1kHz
fR ~42.5 kHz -> ESL ~30nH
Impedance Change with Frequency for LI Design


Cr = 500 µF ±10%
ESR = 0.4 mΩ at 1kHz
fR ~100 kHz -> ESL ~5nH
NEW: Robot Manufacturing of WIMA Capacitors
In an effort to improve production processes in terms of product quality and cost efficiency, WIMA is increasingly converting to state-of-the-art robot technology. This saves time and resources and also increases productivity in our capacitor production with regard to large-volume needs of our customers.
Advantages
Automated production of all common WIMA DC-LINK capacitors with tab connections
Assambly from the winding element to the finished capacitor in one process line
Increase in efficiency due to shorter throughput times
High quality due to precise robot control
Optimized production process for medium an large series.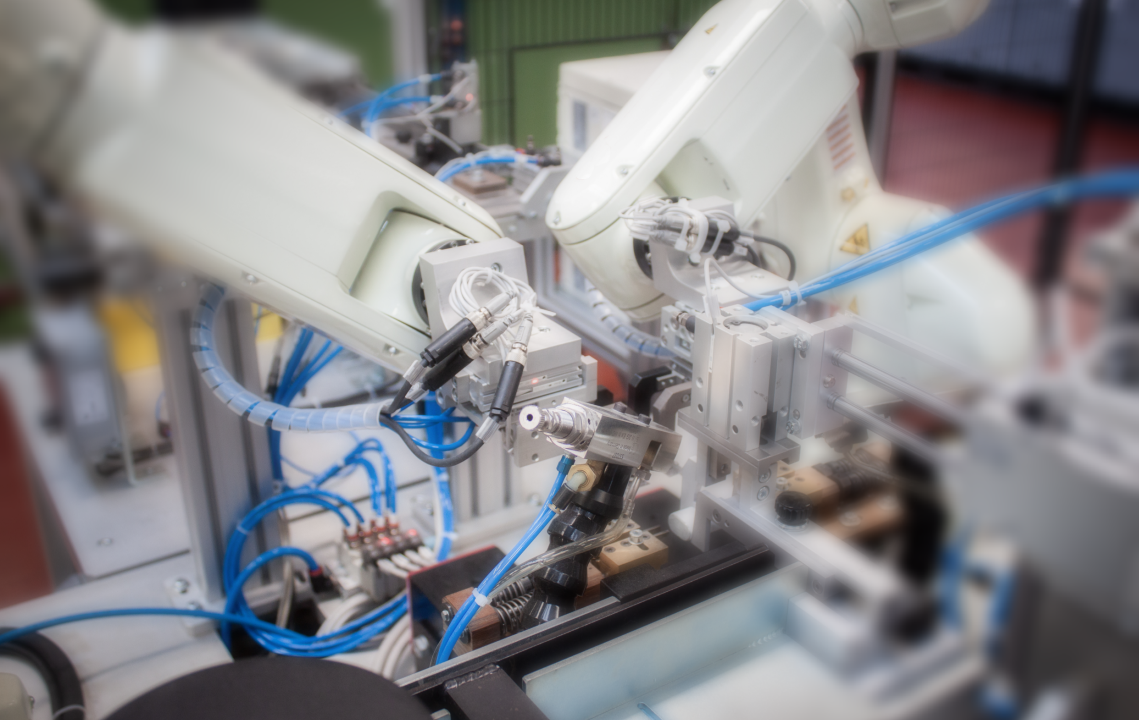 Examples for customized solutions