SMD capacitors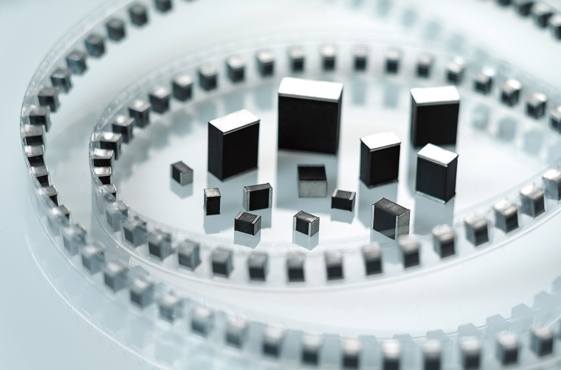 WIMA SMD capacitors in size codes 1812, 2220, 2824, 4030, 5040 and 6054, capacitance values from 0.01 µF through 6.8 µF and voltage ranges from 63 VDC through 1000 VDC cover nearly the entire application range of conventional through hole plastic film capacitors. All WIMA SMD series are produced with the proven box technology, showing the following advantages in comparison with non-encapsulated or moulded SMD capacitor versions:
Safe protection of the capacitor element against mechanical and thermal stresses during processing and operation.
No danger of internal cracks or tearing away of the contacts due to construction elasticity.
No danger of delamination due to solder plates over the capacitor's entire end surfaces.
Flame-retardant plastic case in accordance with UL 94 V-0.
These features and the wide capacitance range enable WIMA SMDs to substitute other capacitor technologies and become standard components in electronic developments.
* The insulation resistance data refers to the lowest rated voltage of each range.
*
Available subject to special enquiry.