Snubber capacitors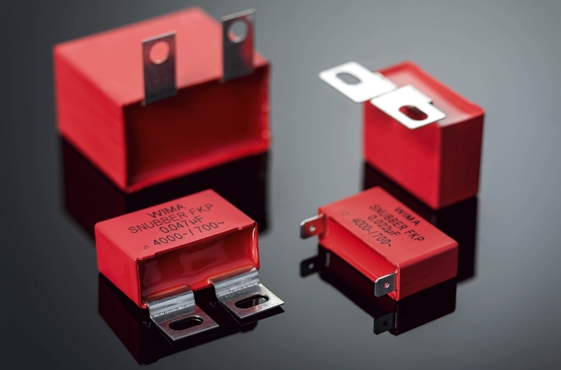 Development of the WIMA Snubber MKP and WIMA Snubber FKP capacitor series for high power conversion is based on decades of experience with Polypropylene pulse capacitors.
WIMA Snubber capacitors are available both as double-sided metallized pulse version - WIMA Snubber MKP - and for extremly high pulse ratings in self-healing film/foil technology - WIMA Snubber FKP. Their electrical performance as well as the manifold number of available connecting options makes the WIMA Snubber technology unique:
Plates soldered directly to the schoopage for safe contacts at high rms currents
Low inductance construction achieved by end-surface contacts
High pulse reliability due to double-sided metallization and/or film/foil construction
High voltage/overvoltage strength by internal series connection with self-healing metallized floating electrode
Available in various contact configurations
Flame retardant plastic case in accordance with UL 94 V-0
Production sites ISO 9001:2015 certified
WIMA Snubber capacitors are manufactured under conditions of large volume production, but are also available in small quantities as individually configurable high-rel. components.
New values and box sizes.
* The insulation resistance data refers to the lowest rated voltage of each range.
*
Closer tolerances are available subject to special enquiry.