Filter capacitors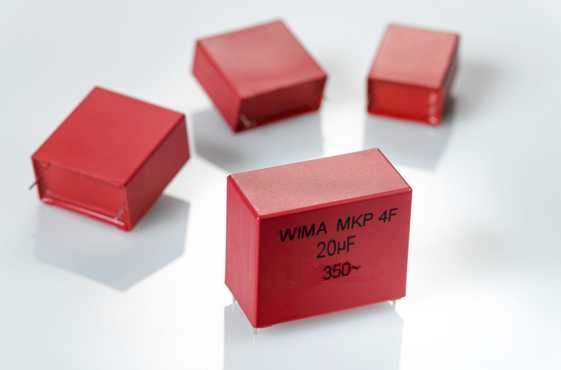 Due to their typical circuit position AC filter capacitors have to exhibit good high-frequency characteristics and at the same time high AC voltage capabilities. They in general fulfil two requirements:
Low AC impedance to dissipate high-frequency interference signals
Attenuation of transient voltage pulses caused e.g. by switching.
WIMA filter capacitors are designed on the basis of low-loss Polypropylene film and exhibit high AC current capability at high frequencies as well as low ESL and ESR values. The 440 VAC range has an internal series connection and stands out for an increased corona discharge inception voltage.
WIMA capacitors are produced with the proven box technology using solvent-resistant, flame-retardant plastic cases according to UL 94 V-0. They are environmentally compatible with the RoHS 2015/863/EU regulations of the European Union.
* The insulation resistance data refers to the lowest rated voltage of each range.
The values in the tables refer to the smallest PCM of the respective capacitance value. For larger PCMs please refer to the detailed data sheets of the particular series.